July 16, 2009
Dawn Zwack's Personal training Experience
Hi Everyone,
I just wanted to share this awesome testimonial with you.
Dawn, thank you very much for your kind words and we really appreciate your friendship and support. Keep up the good work!!
Hi Sam,
You recently wrote to your clients to give thanks to us, well I wanted to write to you to say thank you for everything you do for your clients!
I have been going to Fitness Concepts for 6 months now, and where I have not yet met my weight goal, I can say that I in MUCH better shape than I was.
My body is more toned and my body shape has changed for the positive. I am down almost two pants sizes at this point and getting into better physical shape, has helped my mental shape as well. I feel better than I have been in years!
Recently I walked in the Breast Cancer 3-day walk in San Diego.
On this walk you walk 20 miles a day, for 3 days, totally 60 miles for the 3
days. I walked with 7 other women, who diligently trained for months,
walking 5-7 miles a day for weeks prior to the walk,and then upwards of
14-18 miles every weekend as the 3-day got closer.
For what ever reasons, primarily selfish on my part, I did not want to give up my precious
weekend time, so I did not participate in the training walks.
I continued to train 3 days a week with Adriana, and do 30-60 minutes of
cardio 3-4 days a week.
I am thrilled to tell you that I persevered!
I walked every one of those 60 miles, killer hills included!
My team was also amazed at my success, as was I in a way.
I knew I'd felt better and strong, but did have my doubts as to being able to do so much, 3 days
in a row.
My success is a testament to your gym Sam.
Granted, the hot shower after the first days 20 miles, and the expertise of your on site
massage therapist Adrian were absolute Godsends, but the tenaciousness
of your team at Fitness Concepts is what got me to the end!
Adriana was always awesome with me, never did a day go by that she didn't ask
"How are you doing Dawn?" and it was never just lip service.
When I felt like throwing in the towel, she applied the firmness with caring that
would get me through.
Now with Israel, (please let him know that I actually spelled his name right, he will be so happy!)if I don't hear the
"DAAAAAAAAAAAAAAwwwwwwwwwwwwwwnnnnnnnnnnnnnnnnnnn" 🙂
when I walk in, I get worried he's not there. He too carries on in Adriana's footsteps
with me, firmness, which I need to hit my goals, along with a caring style, which I need so I won't give up.
One of the best parts of your gym Sam (notice I said "one of" because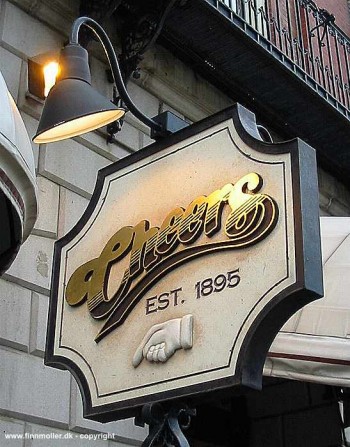 there are so, so many) is Fitness Concepts to me is like the "Cheers" of
gyms…where everybody knows your name, and wants to know your name.
Whether the trainer is your personal trainer or not, they make your
feel welcome and not awkward what a comfort level that is from so many of
the meat market gyms out there.
Another amazing feature of your gym is how each and every one of the
staff members cares, and are there to support you. For this I again
thank you Sam. It's so refreshing to see a business that actually walks
their talk.
Never in the 8 months that I have been there have I felt
like I am just money coming in. Everyone down there takes an interest in
how you are doing, and I believe really mean it. From Armando at the
front desk, to Christine and Loren taking care of the metabolic
training, to each caring trainer of which I personally have had two of the
finest! The team you have surrounded yourself with Sam is not only a
testament to your professionalism, but to your character, which always shows
a genuine concern for your clients!
Along with all that is the "spirit" in your trainers. As I mentioned,
I am not where I'd hoped to be weight wise, but I have never felt like
I wanted to give up. OK, well maybe a few times, but your staff
wouldn't let me quit, me or anyone else I am sure, and it's not about the
"almighty dollar" either!
They want you to succeed at the goals you've
set, they want to bring out that success for you. They are positively
motivating, non judgemental people, never making you feel badly when you
backslide, but motivating you to continue and not give up!
Not only does your trainer support you 110%, but the others too. I distinctively
remember being pretty bummed one day, as the markeramp, scale hadn't budged
again, and I was ready to say DONE!
One of your trainers said he'd chase
me down and bring me back because he knew I could do it, I'd know him
if I saw him, but I can't tell you his name sadly….but what was
really memorable about it is he wasn't even my trainer, he just cared, WOW!!
I've done way too many "get in shape/lose weight programs" to mention
Sam. The wonderful part of your program is how you go about it all.
The caring, supportive and motivating team makes you want to succeed,
not only for yourself, but for your staff too. It now feels like a
family to me. I want to go to my sessions, OK, well maybe there have been a
few times I'd have rather stayed home with a good book or crossword,
but I go anyhow. I am proud to say that I think I've only missed 3
times, less being on vacation, since I started, which is a true reflection
on your group. I brag about your gym to everyone, there is so much to
brag about which makes it extremely easy to do!
So kudos to you Sam and your staff of amazing professionals. My thanks
to you, for helping me to make the progress I have, and inspiring me
to succeed in the progress I want to make. I will succeed because of
the inspiration, motivation and tenacious support provided by so many
caring and giving people at Fitness Concepts who there is no way in the
world I'd want to let down.
Dawn Zwack
P.S. I love your newsletters, and on a recent road trip with a friend
this summer, I read each and every one of your 10 part series on Weight
Loss, I believe Facts and Fiction or something to that extent, and we
both loved them! Have you ever thought of putting your newsletters
into one compiled booklet? I know I'd love having it to refer back to and
re-inspire myself. 🙂
Dr. Saman Bakhtiar is a Diamond Bar Personal Trainer and Boot Camp Instructor.
If you know anyone looking for personal training in the Inland Empire, send them to Fitness Concepts.
We will take good care of them. He is 'thee' Fitness Expert and Body Transformation Specialist this side of Los Angeles and Inland Empire.
Here at our amazing Health Club we are the gym of all gyms….or also referred to as the Gem of all Gyms.
We offer Boot Camps, Fitness Training, Nutritional Consultations and a friendly awesome staff ready to take on all weight loss and fat loss challenges.