Here is what I call the Bakhtiar Formula for setting goals and accomplishing them.
Bakhtiar Formula
1. Decide exactly what you want and write it down in the present tense.
Be specific.
Your goals should be clear that a child could read it and explain it clearly to another child.
(I need to lose 19 pounds of body fat, I need to get my waist down to 30, etc….)
2. Set a deadline for the achievement of your goal.
Because of the fear of failure many people set vague and unrealistic goals and avoid committing themselves to a timeline.
As a result they have no benchmark or standards to measure their progress, and they eventually give up and quite.
( I am going to lost 19 pounds by March 1st )
3. Determine the obstacles that you will have to overcome to achieve your goal.
Identify the major constraints that hold you back from achieving your goal at the present time.
Fully 80 percent of the reasons you are not achieving the goals are internal.
They result from your lack of some quality or ability, which is largely under your control.
Only 20 percent of your obstacles or difficulties that are holding you back are external, in other people or situations.
(Lack of time? Manage your time better, lack of knowledge? Hire a coach, Lazy? Get off your a**, etc….)
5. Identify the people, groups, and organizations whose cooperation you will require to achieve your goals.
6. Make a plan out of your answers in the previous questions.
A plan is the list of activities organized by sequence and priorities.
A list organized by sequence means that you decide what you must do before something else.
When you organize your list by priority, you decide whats more important on your list and what's less important.
7. Take MASSIVE ACTION on your plan immediately.
Step out in faith.
Once you begin, do something every day that moves you in the direction of your most important goal.
Dr. Saman Bakhtiar Phillips Ranch personal trainer and Gym owner always taking a personal interest in each client!
Enjoyed this article?
Then share it with your friends on Facebook by clicking the Facebook icon below.
Anytime the topic of discussion in my blogs, articles or newsletters has turned
to my own personal grocery shopping list, there has always been a spike in interest.
It seems that many people are not only curious about what foods a
bodybuilder eats to maintain single digit body fat, but they also want to be
taken by the hand and told exactly what foods to eat themselves while on
fat-burning or muscle building programs.
Of course, I can't tell you what YOU should eat because I don't know your
likes and dislikes, not to mention whether you have any intolerances, allergies
or foods you don't eat for ethical reasons, etc.
What I CAN do is show you what I eat, which has helped me keep my body fat
under 10% all year round and peak in the low single digits when I want to
get cut for competitions or photo shoots
I decided to put together four separate "top 10" lists of healthy foods to feed
your muscle and burn fat.
Exact quantities and menus are not listed, just the individual foods, and of
course my food intake does vary.
I aim to get as many different varieties of fruits and vegetables as possible
over the course of every week and there are a lot of substitutions made,
so you are not seeing the full list of everything I eat, only what foods I eat
most of the time.
I also want to point out that while I don't believe that extreme low carbs
are necessary or most effective when you look at the long term, research
has shown that there are some definite advantages to a low to moderate
carb and higher protein diet for fat loss purposes.
These include reduced appetite, higher thermic effect of food and "automatic"
calorie control.
Personally, I reduce my carb intake moderately and temporarily prior to
bodybuilding competitions. Specifically, it's the foods that are on the starchy
carbs and grains list that go down during the brief pre-competition period
when I'm working on that really "ripped" look.
I keep the green and fibrous veggie intake very high however, along with large
amounts of lean protein, small amounts of fruit, and adequate amounts of
essential fats ("LEAN, GREEN and MARINE!")
This list reflects my personal preferences, so this is not a prescription to all
readers to eat as I do. It's very important for compliance to choose foods you
enjoy and to have the option for a wide variety of choices.
In the past several years, nutrition and obesity research – in studying ALL
types of diets – has continued to conclude that almost any hypocaloric diet
that is not completely "moronic" can work, at least in the short term.
It's not so much about the high carb – low carb argument or any other debate
as much as it is about calorie control and compliance. The trouble is, restricted
diets and staying in a calorie deficit is difficult, so most people can't stick with
any program and they fall off the wagon, whichever wagon that may be.
I believe that a lot of our attention needs to shift away from pointless debates
(for example, low carb vs. high carb is getting really old… so like… get over it
everyone, its a calorie deficit that makes you lose weight, not the amount of carbs).
Instead, our focus should shift towards these questions:
* How can we build an eating program that we can actually enjoy while still
getting us leaner and healthier?
* How can we build an eating program that helps us control calories automatically?
* How can we build an eating program that improves compliance?
Here are the lists of foods I choose to achieve these three outcomes. This eating
plan is not difficult to stick with at all, by the way. I enjoy eating like this and
it feels almost weird not to eat like this after doing it for so long.
Remember, habits work in both directions, and as motivational speaker
Jim Rohn has said, "Bad habits are easy to form and hard to live with and good
habits are hard to form but easy to live with."
These are listed in the order I frequently consume them. So for example, if
oatmeal is on the top of the list, it means that is the food I am most likely
to eat every single day.
My 10 top natural starchy carb and whole grains
1. Oatmeal (old fashioned)
2. Yams
3. Brown rice (a favorite is basmati, a long grain aromatic rice)
4. Sweet potatoes (almost same as yams)
5. Multi grain hot cereal (mix or barley, oats, rye. titricale and a few others)
6. White potatoes
7. 100% whole wheat bread
8. 100% whole wheat pasta
9. Beans (great for healthy chili recipes)
10. Cream of rice hot cereal
My Top 10 top vegetables
1. Broccoli
2. Asparagus
3. Spinach
4. Salad greens
5. Tomatoes
6. Peppers (green, red or yellow)
7. Onions
8. Mushrooms
9. Cucumbers
10. Zucchini
My top 10 lean proteins
1. Egg whites (whole eggs in limited quantities)
2. Whey or Casein protein (protein powder supplements)
3. Chicken Breast
4. Salmon (wild Alaskan)
5. Turkey Breast
6. Top round steak (grass fed beef)
7. Flank Steak (grass fed beef)
8. Lean Ground Turkey
9. Bison/Buffalo
10. Trout
My top 10 fruits
1. Grapefruit
2. Apples
3. Blueberries
4. Canteloupe
5. Oranges
6. Bananas
7. Peaches
8. Grapes
9. Strawberries
10. Pineapple
Note: I DO include healthy fats as well, such as walnuts, almonds, extra virgin
olive oil, flaxseeds, flaxseed oil (supplement – not to cook with), avocado
and a few others.(including Udo's oil)

Also, I do eat dairy products and have nothing against them, nor am I lactose
intolerant. I simply don't eat as much dairy as the rest of the stuff on my lists.
When I eat dairy, its usually skim milk, low or non fat cottage cheese, low or
non fat yogurt and low or non fat cheese (great for omelettes).
Last but not least, I usually follow a compliance rate of about 95%, which
means I take two or three meals per week of whatever I want – stuff that is
NOT on these lists – like pizza, sushi, big fatty restaurant steaks, etc –
whatever I want (contrary to the persistent rumors, I'm not some cyborg
or "food neurotic" that never enjoys a good restaurant meal…
believe me – I DO!)
I hope you found this helpful and interesting. Keep in mind, this is MY food
list, and although you probably couldn't go wrong to emulate it, you need
to choose natural foods YOU enjoy in order to develop habits you can stick
with long term.
Enjoy today's blog?
Thank you and if so please click the facebook icon below and share with your friends.
Looking forward to bringing you more and more info all the time!!
If there a subject you would would like us to focus in on just post a comment.
We are having a Blast doing these Blogs for you!!
Thanks for tuning in!
Check out Diamond Bar Personal Trainers!!
Hi Everyone,
I just wanted to share this awesome testimonial with you.
Dawn, thank you very much for your kind words and we really appreciate your friendship and support. Keep up the good work!!
Hi Sam,
You recently wrote to your clients to give thanks to us, well I wanted to write to you to say thank you for everything you do for your clients!
I have been going to Fitness Concepts for 6 months now, and where I have not yet met my weight goal, I can say that I in MUCH better shape than I was.
My body is more toned and my body shape has changed for the positive. I am down almost two pants sizes at this point and getting into better physical shape, has helped my mental shape as well. I feel better than I have been in years!
Recently I walked in the Breast Cancer 3-day walk in San Diego.
On this walk you walk 20 miles a day, for 3 days, totally 60 miles for the 3
days. I walked with 7 other women, who diligently trained for months,
walking 5-7 miles a day for weeks prior to the walk,and then upwards of
14-18 miles every weekend as the 3-day got closer.
For what ever reasons, primarily selfish on my part, I did not want to give up my precious
weekend time, so I did not participate in the training walks.
I continued to train 3 days a week with Adriana, and do 30-60 minutes of
cardio 3-4 days a week.
I am thrilled to tell you that I persevered!
I walked every one of those 60 miles, killer hills included!
My team was also amazed at my success, as was I in a way.
I knew I'd felt better and strong, but did have my doubts as to being able to do so much, 3 days
in a row.
My success is a testament to your gym Sam.
Granted, the hot shower after the first days 20 miles, and the expertise of your on site
massage therapist Adrian were absolute Godsends, but the tenaciousness
of your team at Fitness Concepts is what got me to the end!
Adriana was always awesome with me, never did a day go by that she didn't ask
"How are you doing Dawn?" and it was never just lip service.
When I felt like throwing in the towel, she applied the firmness with caring that
would get me through.
Now with Israel, (please let him know that I actually spelled his name right, he will be so happy!)if I don't hear the
"DAAAAAAAAAAAAAAwwwwwwwwwwwwwwnnnnnnnnnnnnnnnnnnn" 🙂
when I walk in, I get worried he's not there. He too carries on in Adriana's footsteps
with me, firmness, which I need to hit my goals, along with a caring style, which I need so I won't give up.
One of the best parts of your gym Sam (notice I said "one of" because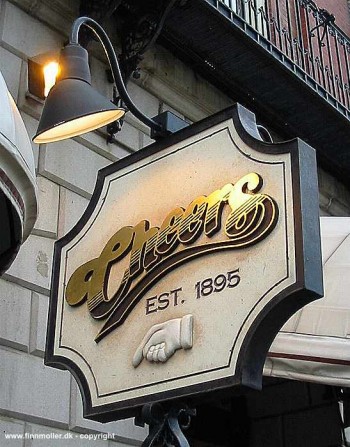 there are so, so many) is Fitness Concepts to me is like the "Cheers" of
gyms…where everybody knows your name, and wants to know your name.
Whether the trainer is your personal trainer or not, they make your
feel welcome and not awkward what a comfort level that is from so many of
the meat market gyms out there.
Another amazing feature of your gym is how each and every one of the
staff members cares, and are there to support you. For this I again
thank you Sam. It's so refreshing to see a business that actually walks
their talk.
Never in the 8 months that I have been there have I felt
like I am just money coming in. Everyone down there takes an interest in
how you are doing, and I believe really mean it. From Armando at the
front desk, to Christine and Loren taking care of the metabolic
training, to each caring trainer of which I personally have had two of the
finest! The team you have surrounded yourself with Sam is not only a
testament to your professionalism, but to your character, which always shows
a genuine concern for your clients!
Along with all that is the "spirit" in your trainers. As I mentioned,
I am not where I'd hoped to be weight wise, but I have never felt like
I wanted to give up. OK, well maybe a few times, but your staff
wouldn't let me quit, me or anyone else I am sure, and it's not about the
"almighty dollar" either!
They want you to succeed at the goals you've
set, they want to bring out that success for you. They are positively
motivating, non judgemental people, never making you feel badly when you
backslide, but motivating you to continue and not give up!
Not only does your trainer support you 110%, but the others too. I distinctively
remember being pretty bummed one day, as the markeramp, scale hadn't budged
again, and I was ready to say DONE!
One of your trainers said he'd chase
me down and bring me back because he knew I could do it, I'd know him
if I saw him, but I can't tell you his name sadly….but what was
really memorable about it is he wasn't even my trainer, he just cared, WOW!!
I've done way too many "get in shape/lose weight programs" to mention
Sam. The wonderful part of your program is how you go about it all.
The caring, supportive and motivating team makes you want to succeed,
not only for yourself, but for your staff too. It now feels like a
family to me. I want to go to my sessions, OK, well maybe there have been a
few times I'd have rather stayed home with a good book or crossword,
but I go anyhow. I am proud to say that I think I've only missed 3
times, less being on vacation, since I started, which is a true reflection
on your group. I brag about your gym to everyone, there is so much to
brag about which makes it extremely easy to do!
So kudos to you Sam and your staff of amazing professionals. My thanks
to you, for helping me to make the progress I have, and inspiring me
to succeed in the progress I want to make. I will succeed because of
the inspiration, motivation and tenacious support provided by so many
caring and giving people at Fitness Concepts who there is no way in the
world I'd want to let down.
Dawn Zwack
P.S. I love your newsletters, and on a recent road trip with a friend
this summer, I read each and every one of your 10 part series on Weight
Loss, I believe Facts and Fiction or something to that extent, and we
both loved them! Have you ever thought of putting your newsletters
into one compiled booklet? I know I'd love having it to refer back to and
re-inspire myself. 🙂
Dr. Saman Bakhtiar is a Diamond Bar Personal Trainer and Boot Camp Instructor.
If you know anyone looking for personal training in the Inland Empire, send them to Fitness Concepts.
We will take good care of them. He is 'thee' Fitness Expert and Body Transformation Specialist this side of Los Angeles and Inland Empire.
Here at our amazing Health Club we are the gym of all gyms….or also referred to as the Gem of all Gyms.
We offer Boot Camps, Fitness Training, Nutritional Consultations and a friendly awesome staff ready to take on all weight loss and fat loss challenges.