In Washington, DC and everywhere else it seems as if the government, nutritionists, medical doctors and "established" organizations are hell-bent on making Americans FATTER by spewing utterly ridiculous and completely unsubstantiated advice about how to eat and lose weight.
Here are some of their most popular nutrition-related weight-loss myths:
Myth #1: A calorie is a calorie
First, let me ask you a commonsense weight loss question – if you had two identical twin sisters and you put them both on very different 1,500 calories diets. The first one ate all of her calories from McDonald's and the second one gets all of her calories from lean, healthy meats, fish, eggs, fresh fruits and vegetables, seeds, and a small amount of fresh dairy products. Do YOU think they'd look the same at the end of a year?
We have actually known that all calories are NOT created equal for at least 50 years, and we keep getting the same results over and over and over again.
Take this study for example. All participants were on hypocaloric diets (less calories than they need). All did the same amount of activity, ate the same number of calories, etc. The ONLY difference was where those calories came from. The results speak for themselves.
Group A: 1000 calories at 90% fat: lost 0.9lbs per day
Group B: 1000 calories at 90% protein: 0.6lbs per day
Group C: 1000 calories at 90% carbs – actually gained some weight (not really significant though).

We keep repeating these types of studies and we keep getting the exact same results
Why do our so-called authorities in Washington, DC keep selling us the same raft of lies? That is probably a book in and of itself, but here's the gist: Official nutrition recommendations are political and financial decisions – who made campaign contributions (it is DC)? Who's lobbying for what recommendations? What industry group does this scientist work for? Who paid for the research? Was it the same company that will make money off of its favorable results?
The list of questions goes on and on and on. Plus, there's also just plain old stubbornness – people like tradition, they like to do what they've always done.
Rarely are official nutrition recommendations the result of years of practical experience about what works and what doesn't, and a thorough and unbiased review of research. The people who make official recommendations do NOT usually work one-on-one with people helping them to get weight loss results. If your mortgage payment doesn't depend on your ability to produce results, then I do not care what you have to say.
Myth #2: High protein, moderate carbohydrate diets are unsafe
There are at least 15 years of peer-reviewed clinical research saying that there is absolutely no risk posed to normal, healthy people from short or long-term exposure to a high-protein diet. In fact, higher protein/moderate carbohydrate diets (I didn't say none or low carbohydrate) have consistently been shown to outperform low-fat/high-carb/low-protein diets for weight (fat)-loss, in the treatment of diabetes, and for heart health.
Myth #3: Juice is healthy
The federal government in Washington, DC and nutritionists would have you believe that drinking a glass of juice is the same as eating a piece of fruit. Well, the fact of the matter is that a glass of juice is about as nutritious as a glass of Pepsi.
A. To make a small 8 oz. glass of OJ, you must extract all of the sugar from FIVE oranges. Ounce for ounce, OJ has the same amount of sugar as Pepsi. Is it better because it's "natural"? NO! Cocaine is a plant extract, is it now a health food? All sugar comes from plants anyway. There is NOTHING more fattening than a bunch of sugar.
B. In the process of extracting the juice virtually ALL of the vitamins are lost due to exposure to the air and from the chemicals used to increase extraction yields from the fruits.
Conclusion: all sugar, no vitamins – not a health food. Instead of OJ, eat an actual orange. It has fiber, tastes good and it will make you feel full (unlike the juice, so it is really empty calories that your body won't register as having eaten them). Bureaucrats in Washington, DC don't necessarily have your best interests in mind when writing policy, sometimes they are trying to help sell more oranges because you can drink far more than you can eat.
Myth #4: Moderate drinking is healthy
Doctors love to say this one. They say it for two reasons, both of which are misleading at best:
Reason #1 is there was a large study of studies (meta analysis) that showed that people who drank moderately lived longer than those who did not drink at all. There's a HUGE problem with this study, former alcoholics and people who were so sick that they could not drink were lumped into the group of people who CHOSE not to drink. They took the average life expectancy of all those different types of people to get their "data."
If you're so sick that you can't drink alcohol, you probably don't have long to live. And being an alcoholic is VERY hard on your body and will probably shorten your lifespan.
Reason #2 is that alcohol thins your blood. Well, so does water and fish oil, and those have ONLY positive side effects. Whereas alcohol IS a toxin, and it does stimulate both fat storage and muscle loss – that is a bad combination for weight (fat)-loss.
Conclusion: Drinking in moderation is something that you do because you like it, not because it has any health benefits whatsoever. "But red wine is healthy" you say. The good stuff in red wine comes from the grapes that it was made out of – grapes. You can just eat the grapes and rid yourself of the alcohol.
Dr. Saman Bakhtiar is an Ontario Personal Trainer and Boot Camp Instructor.
Dr. Bakhtiar had dedicated his entire life in studying the art of human body transformation. He currently works with clients in the Los Angeles and Inland Empire.
We offer Boot Camps, Fitness Training, Nutritional Consultations and a friendly awesome staff ready to take on all weight loss and fat loss challenges.
Hi Everyone,
I just wanted to share this awesome testimonial with you.
Dawn, thank you very much for your kind words and we really appreciate your friendship and support. Keep up the good work!!
Hi Sam,
You recently wrote to your clients to give thanks to us, well I wanted to write to you to say thank you for everything you do for your clients!
I have been going to Fitness Concepts for 6 months now, and where I have not yet met my weight goal, I can say that I in MUCH better shape than I was.
My body is more toned and my body shape has changed for the positive. I am down almost two pants sizes at this point and getting into better physical shape, has helped my mental shape as well. I feel better than I have been in years!
Recently I walked in the Breast Cancer 3-day walk in San Diego.
On this walk you walk 20 miles a day, for 3 days, totally 60 miles for the 3
days. I walked with 7 other women, who diligently trained for months,
walking 5-7 miles a day for weeks prior to the walk,and then upwards of
14-18 miles every weekend as the 3-day got closer.
For what ever reasons, primarily selfish on my part, I did not want to give up my precious
weekend time, so I did not participate in the training walks.
I continued to train 3 days a week with Adriana, and do 30-60 minutes of
cardio 3-4 days a week.
I am thrilled to tell you that I persevered!
I walked every one of those 60 miles, killer hills included!
My team was also amazed at my success, as was I in a way.
I knew I'd felt better and strong, but did have my doubts as to being able to do so much, 3 days
in a row.
My success is a testament to your gym Sam.
Granted, the hot shower after the first days 20 miles, and the expertise of your on site
massage therapist Adrian were absolute Godsends, but the tenaciousness
of your team at Fitness Concepts is what got me to the end!
Adriana was always awesome with me, never did a day go by that she didn't ask
"How are you doing Dawn?" and it was never just lip service.
When I felt like throwing in the towel, she applied the firmness with caring that
would get me through.
Now with Israel, (please let him know that I actually spelled his name right, he will be so happy!)if I don't hear the
"DAAAAAAAAAAAAAAwwwwwwwwwwwwwwnnnnnnnnnnnnnnnnnnn" 🙂
when I walk in, I get worried he's not there. He too carries on in Adriana's footsteps
with me, firmness, which I need to hit my goals, along with a caring style, which I need so I won't give up.
One of the best parts of your gym Sam (notice I said "one of" because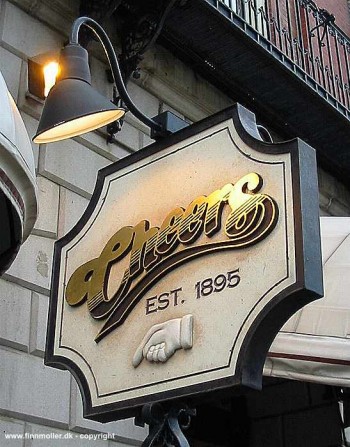 there are so, so many) is Fitness Concepts to me is like the "Cheers" of
gyms…where everybody knows your name, and wants to know your name.
Whether the trainer is your personal trainer or not, they make your
feel welcome and not awkward what a comfort level that is from so many of
the meat market gyms out there.
Another amazing feature of your gym is how each and every one of the
staff members cares, and are there to support you. For this I again
thank you Sam. It's so refreshing to see a business that actually walks
their talk.
Never in the 8 months that I have been there have I felt
like I am just money coming in. Everyone down there takes an interest in
how you are doing, and I believe really mean it. From Armando at the
front desk, to Christine and Loren taking care of the metabolic
training, to each caring trainer of which I personally have had two of the
finest! The team you have surrounded yourself with Sam is not only a
testament to your professionalism, but to your character, which always shows
a genuine concern for your clients!
Along with all that is the "spirit" in your trainers. As I mentioned,
I am not where I'd hoped to be weight wise, but I have never felt like
I wanted to give up. OK, well maybe a few times, but your staff
wouldn't let me quit, me or anyone else I am sure, and it's not about the
"almighty dollar" either!
They want you to succeed at the goals you've
set, they want to bring out that success for you. They are positively
motivating, non judgemental people, never making you feel badly when you
backslide, but motivating you to continue and not give up!
Not only does your trainer support you 110%, but the others too. I distinctively
remember being pretty bummed one day, as the markeramp, scale hadn't budged
again, and I was ready to say DONE!
One of your trainers said he'd chase
me down and bring me back because he knew I could do it, I'd know him
if I saw him, but I can't tell you his name sadly….but what was
really memorable about it is he wasn't even my trainer, he just cared, WOW!!
I've done way too many "get in shape/lose weight programs" to mention
Sam. The wonderful part of your program is how you go about it all.
The caring, supportive and motivating team makes you want to succeed,
not only for yourself, but for your staff too. It now feels like a
family to me. I want to go to my sessions, OK, well maybe there have been a
few times I'd have rather stayed home with a good book or crossword,
but I go anyhow. I am proud to say that I think I've only missed 3
times, less being on vacation, since I started, which is a true reflection
on your group. I brag about your gym to everyone, there is so much to
brag about which makes it extremely easy to do!
So kudos to you Sam and your staff of amazing professionals. My thanks
to you, for helping me to make the progress I have, and inspiring me
to succeed in the progress I want to make. I will succeed because of
the inspiration, motivation and tenacious support provided by so many
caring and giving people at Fitness Concepts who there is no way in the
world I'd want to let down.
Dawn Zwack
P.S. I love your newsletters, and on a recent road trip with a friend
this summer, I read each and every one of your 10 part series on Weight
Loss, I believe Facts and Fiction or something to that extent, and we
both loved them! Have you ever thought of putting your newsletters
into one compiled booklet? I know I'd love having it to refer back to and
re-inspire myself. 🙂
Dr. Saman Bakhtiar is a Diamond Bar Personal Trainer and Boot Camp Instructor.
If you know anyone looking for personal training in the Inland Empire, send them to Fitness Concepts.
We will take good care of them. He is 'thee' Fitness Expert and Body Transformation Specialist this side of Los Angeles and Inland Empire.
Here at our amazing Health Club we are the gym of all gyms….or also referred to as the Gem of all Gyms.
We offer Boot Camps, Fitness Training, Nutritional Consultations and a friendly awesome staff ready to take on all weight loss and fat loss challenges.
Anyone who h
as watched television after 10pm has seen ads for fat-burning potions that promise to melt off unwanted pounds while you watch TV, read a book or sleep. However, while you know that there is no magic potion to help you lose weight in the La-Z-Boy, there are steps that you can take to help your body burn more calories every day and lose weight faster-yes, even as you sleep.
The secret to better calorie burning is in raising your resting energy expenditure-your metabolism- the amount of calories you burn every moment as you live and breathe. Sometimes in our 30's, our metabolism starts slowing down at a rate of 5% every decade- a seemingly small decline, but one that can add up to more than 10 extra pounds' worth of calories a year if you're not careful.
Why the metabolism meltdown? Muscle loss. Muscle tissue burns about five times as many calories each day-even when you're not exercising-than fat tissue does. Unless you take action, by the time you're 65 it's possible that you will replace half of your lean body mass with twice as much body fat.
MAKE SOME MUSCLE
"Resistance training probably is the best long term method for increasing resting energy expenditure," says metabolism researcher Gary R. Hunter. If you work every major muscle group twice a week, you can replace 5 to 10 years' worth of muscle loss in just a few months. That new lean muscle tissue will boost your resting metabolism. Plus you'll also burn about 200 calories by performing your strength training routine and your metabolism will stay revved up for about 48 hours afterward.
EAT TO LOSE
Exercise always works better if you eat right. You can complement your calorie-burning efforts with these strategies…
Eat breakfast. According to a study by researches at the George Washington University in Washington, DC, skipping breakfast can cause your resting metabolic rate to 5%. Eat a morning meal-oatmeal, yogurt and fruit provide a good protein-carbohydrate blend-and your metabolism will return to normal.
Get protein with every meal. Protein not only makes you feel full faster than carbohydrates, but also takes more energy for your body to digest, so it gives you a slight metabolic boost. Some good sources are fish, lean meats, poultry and legumes.
Eat frequent meals. Whenever you deprive your body of food for too long, it goes into survival mode, slowing your metabolism and hording calories. Eat regular, healthy meals-along with one or two healthy snacks in between.
Drink plenty of water-and make it cold. In a study from Germany, researchers reported that drinking water boosts your body's calorie burning rate by 30%. Ten minutes after 14 men and woman drank just over a pint of water, their metabolism sped up, and within 40 minutes, it reached a peak burning stage that lasted more than one hour. Since the metabolism spike is partly due to the body's efforts to warm the water you drink, cold water works best.
Drink green tea. Researchers from Switzerland found that 6 out of 10 men who took a green tea supplement-the equivalent of one cup of green tea-three times a day with their meals burned about 80 more calories during the following 24 hours than those who took a caffeine pill or a dummy pill. They believe the tea's flavonoids enhance deigestive efficacy.
Dr. Saman Bakhtiar is a Chino Hills Personal Trainer and Boot Camp Instructor.
Dr. Saman Bakhtiar has dedicated his life in studying the art of human body transformation.
We offer Boot Camps, Fitness Training, Nutritional Consultations and a friendly awesome staff ready to take on all weight loss and fat loss challenges.